Roasting Class
We offer a 2 hour "Introduction to roasting" class. No, we do not roast you, but coffee! Have you ever wondered what makes coffee great?

In this hands-on 2 hour class, we will first we cup and taste 2 different types of coffees, prepared 2 different ways: espresso and V60, or V60 and French press. This will allow you to get acquainted with each method, and learn the differences between each and their impact on taste, clarity, drink strength.

Then we will learn about the origin of the coffees we have in our roastery, and learn about the different roast profiles (light, medium, dark), and the density of each bean type. We will learn what chemical reactions occur during the roasting, and their impact on the taste of the coffee beans, depending on the profile roast: acidity, sweetness, bitterness.

Finally, we will roast 2 batches of coffee, visualise the roast from start to finish, from green to roasted bean, and see how it develops from a grassy to nutty caramel flavour.
This whole 3 step process will last about 2h-2h30 hours.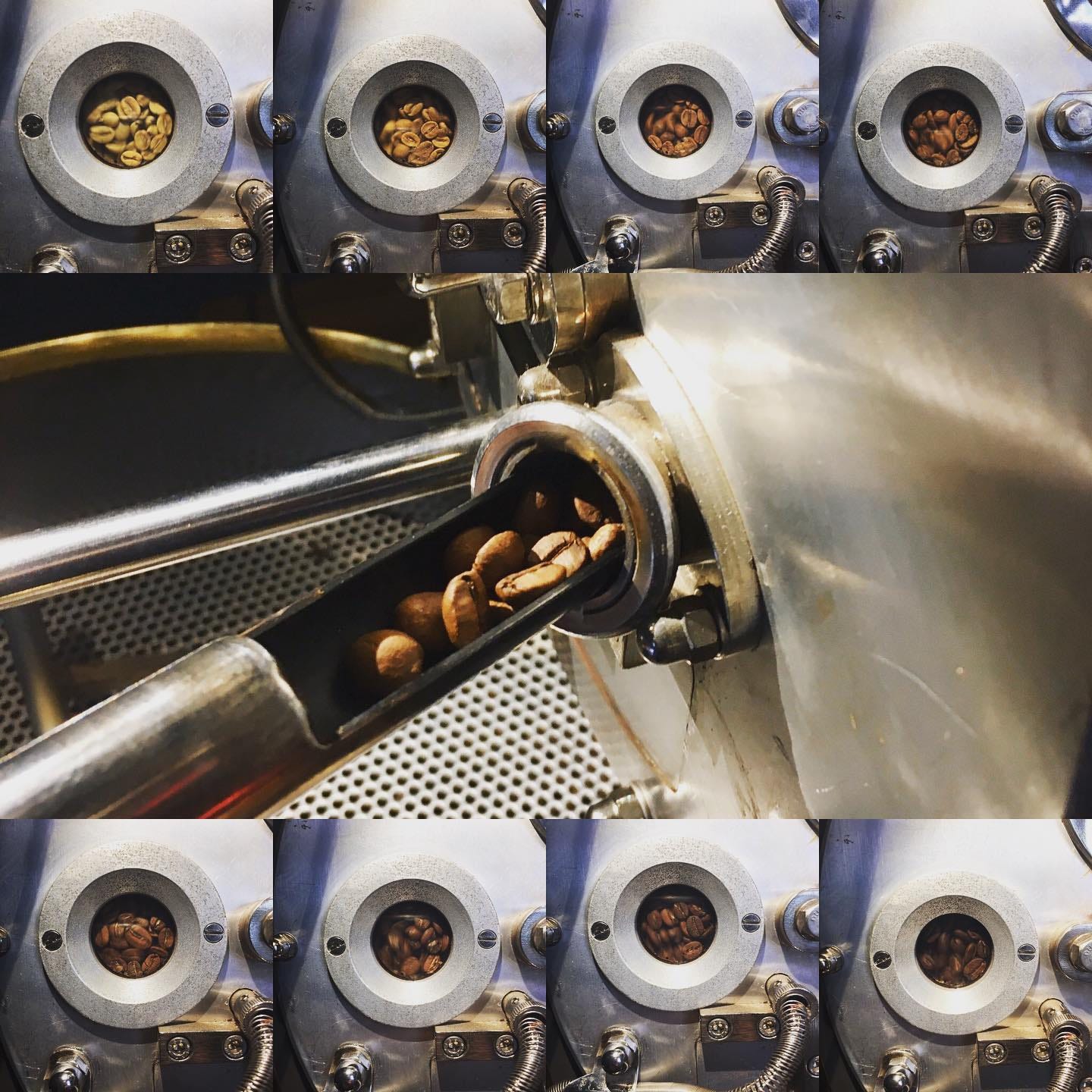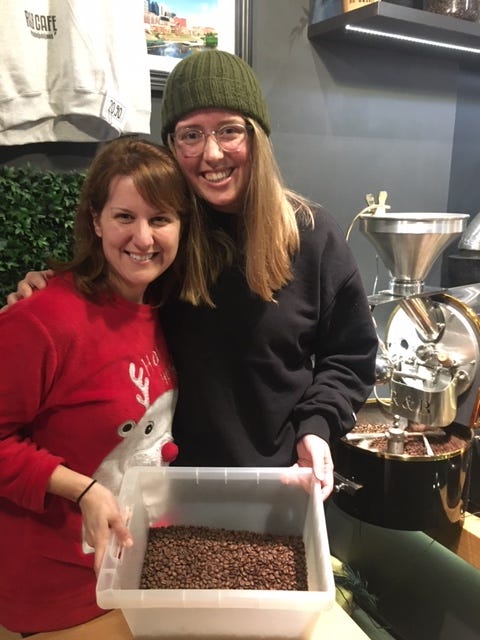 What guests say about our experience
"Very personal and informative experience that I can definitely recommend. Sebastien knows A LOT about coffee and was able to explain the whole process - from harvesting to roasting, grinding and drinking - with great detail but also in a very accessible way. He tailored our time together based on our level of knowledge, our interests, and our tastes. We tried multiple kinds of beans in different styles (espresso, French press, etc) and roasted beans, as well. We learned so much we would have loved a handout to take with us to be sure we remembered everything. If you're interested in or enthusiastic about coffee, you should check this out (or at a minimum, stop by R&B for a delicious cup of coffee)"
" It was such an amazing today for me😍😊❤️
I attended a coffee roasting course at @roasterynbrunch
Thank you so much for the chance to share your knowledge and passion about coffee😊🙏❤️
I had so much fun, i learned so many new things about coffee.
I really recommend this course to anyone who would like to learn more about coffee roasting:)👍 "
"I've learnt so much about coffee and even roasted the beans myself!!! Isn't it a great gift you can gift somebody? Ahh yeah, at the end you will be able to have some of the coffee you roasted!"
"I surprised my husband with this intro to roasting class for our wedding anniversary. The roasting class was very interesting and Sebastien was absolutely fantastic host, very knowledgeable and full of useful information. We learned a lot in 2 hours: at what altitude the coffee was grown and why so high, types of coffee, how to roast coffee, different manners for preparing coffee, followed by tasting on site, etc. Sebastien shared his expertise so well that in the end we actually roasted several packs of coffee and they turned out excellent! And the wonderful thing was, that we got a lot of packs of freshly roasted coffee (with our anniversary date) to take home. He tailors the class to your knowledge, so if you have advanced knowledge already or zero knowledge, don't hesitate and book the class, because he will adjust the info for you. Sebastien also surprised us at the end with a bottle of champagne, which was a really nice gesture. We would recommend his roasting class to anybody!"
"One of the best life experiences for coffee lovers, very informative and tons of fun, you are amazing, thank you so much!"
"Was fortunate enough to get to join one of the roasting classes and that is certainly an experience I'll never forget! Definitely recommend grabbing a friend or significant other and investing the time into learning something new. Sebastien was a great teacher! Definitely worth a visit."
"One of a kind, unique experience! Had a wonderful time. Left inspired and enamored for coffee! Can't wait to make the coffee we roasted at home."
""It was fantastic my wife and I loved it"
" Great experience. Sebastian was very knowledgeable "
" I have been to other coffee roasting experiences before but this stands out by far. Sebastian is very friendly individual who is passionate about what he do and this was shown in everything he does. friendly and gives from his heart. I highly recommend this to any one even if you have less than a day on Ljubljana make sure you register for this experience "